Masters in Forensic Medical Sciences (Including International Perspectives)
About the course
The University of Verona in collaboration with the Academy of Forensic Medical Sciences based in London, will be offering a new and unique distance learning International Masters course in Forensic Medical Sciences.
The program is offered to an international audience where the preparation in forensic medical sciences can be used at various levels, depending on the different jurisdictions, both in the legal medical field and in the field of public medicine and health organization. Other outlets concern more specifically the forensic sciences such as forensic medicine, chemistry and forensic genetics in their applications both in police bodies and in the legal profession as well as in the exercise of public prosecution. Being a Masters with a broad general scope, the knowledge deriving from it can also be used in other areas such as sociology, prison medicine and addiction medicine where a foundation of medical-forensic knowledge is of extreme importance.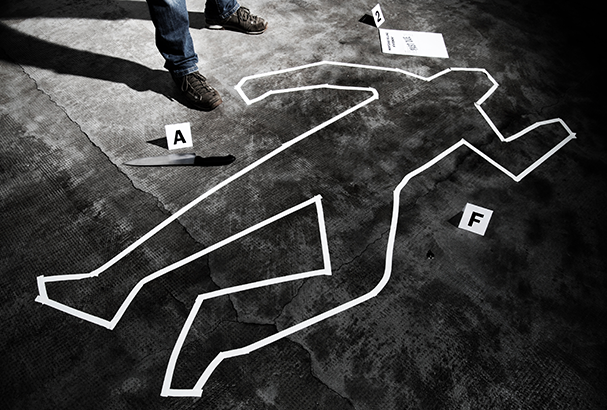 Aims
This course aims to,
Develop awareness of ongoing and developing problems in medical forensic sciences worldwide and develop the analytical, decision-making and communicative skills of the student along with self-sufficiency, responsibility, integrity and self-awareness in decision making.

Encourage and allow the student to undertake relevant investigative and practical work at a postgraduate level.

Develop the student's ability to think, write and speak effectively and creatively in a forensic context.

Offer innovative and flexible tools in the search for qualified work or career progression in the various forensic professions in both the public and private sectors.

Assist the student in developing leadership skills that can be used to arrive at solutions and solve difficult cases through critical analysis and a scientific approach.

Prepare the student for a career in forensic medical sciences and in related sciences by establishing a learning basis and the permanent development of knowledge.
Bachelor of Science degree, or other biosciences or health studies degree with a minimum attainment of lower second class honours.

Basic medicine degree: MD, MB ChB or equivalent

Other related medical degrees including Dentistry and Veterinary science

Law degree or equivalent vocational legal qualification or any other degree relevant to the study of the forensic medical sciences.

Individuals with substantial experience in forensic practice, although not having attained a relevant degree, may be admitted to the programme of study at the discretion of the University, in consultation with the Academic coordinator.

Students should be experts in written and spoken English, an experience that can be demonstrated in one of the following ways:
Completion of studies in Institutions where the language of instruction is English

TOEFL with marks of at least 550 (Paper-based Test), 213 (Computer-based Test), 79 (Internet-based Test)

IELTS with 6.5 higher score

IGCSE / GCSE with a "C" score or greater

Proficiency (Cambridge, Michigan)
Course Structure
The course is of 12 months duration and will start in January 2024.
Degree Requirements
All students pursuing the MSc in Forensic Medical Sciences must complete the following requirements:
Credits ECTS
Taught Module 20 60
Masters' Thesis 10 30
Total Requirements: 30 90
Teaching Methods And Assessment
Teaching methods:
Lecture / seminar / workshop: Run via Online learning platform with a direct stream of a presentations and a video/audio from the lecturer to the student.

Discussion: verbal or via a forum / web-chat. This will support students as they will have an opportunity to ask questions and communicate their ideas / which in turn will support their learning

Video demonstration

Scenario or case report case studies

Team work

Quick reads

Limited practical training placements at the University of Verona: the students will be introduced in the environment of a real centre of Forensic Medicine and Science, where they will have direct experience of the application to real forensic cases of the most advanced methods in forensic toxicology, genetics, morphology and histopathology.
Testing/Assessing:
Students will be assessed by:
Enrolling in the course
Applications for enrollment are now open. For registation please visit University of Verona admissions website.
Applications are opening for accademic year 2024-2025 (TBC)
To register your interest and for further information, please contact us at info@afms.org.uk