MoU with Narvik University College
On the 2nd June 2014, The Academy signed a Memorandum of Understanding with Narvik University College, to seek to develop joint activities and programmes for the purpose of facilitating academic exchange and cooperation in the broad field of the forensic sciences.
The Rector of Narvik University College Professor Arne Eric HoldØ and Professor Peter Vanezis the Academies Director signed the MOU in the presence of members of the Academic Board, staff and students. We warmly welcome and look forward to close collaboration in our academic activities with Narvik University College. We are sure that our activities will bring important mutual benefits for our institutions.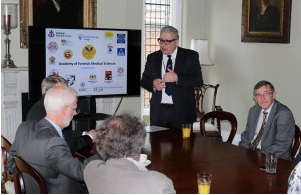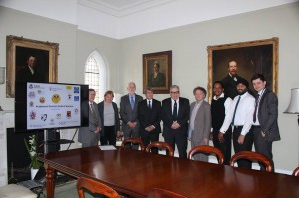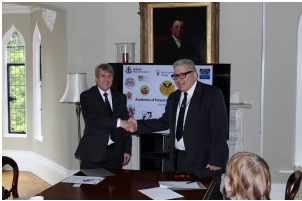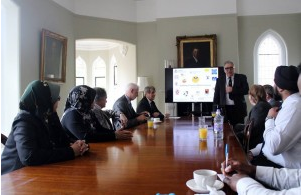 Institutions and organisations with which the Academy also has MOU's or close ties include:
Tung Wah College (Hong Kong PRC)
University of Crete (Greece)
University of Verona (Italy)
University Kebangsaan Malaysia (Malaysia)
International Committee of the Red Cross
European University Cyprus